Protect Your HVAC system with Preventative Maintenance
Keep your home comfortable all year with our heating & cooling maintenance plans. Most homeowners have experienced HVAC failures firsthand when their equipment refuses to turn on in the cold winter months. One of the best ways for a homeowner to avoid costly HVAC repairs is to keep their system regularly maintained by a qualified technician. Our VIP agreement service plan extends the life of your system and ensures that it runs smoothly.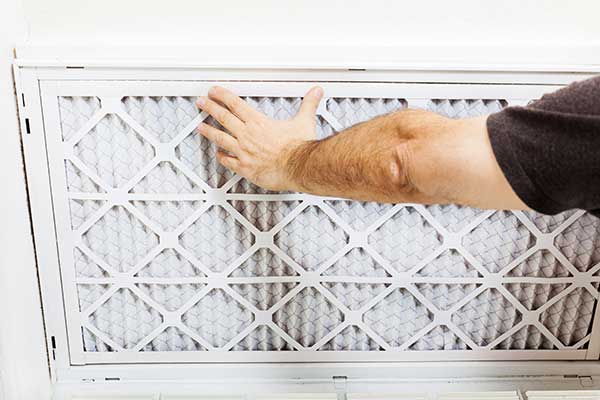 When Should you Schedule Your Preventive Maintenance Service?
The best time to get preventative maintenance for your heating and air conditioning system is spring or fall. There's nothing worse than waking up with no heat on a freezing winter morning or having your AC unit stopped working when it's hot outside. Schedule maintenance coverage before peak temperatures hit so you can avoid issues during holidays and extreme temperatures. Scheduled preventative maintenance is a great strategy that can help your HVAC technician catch minor problems before they develop. Keeping your unit efficient and making small, inexpensive repairs will save you money in the long run with our VIP agreement for preventative maintenance.
What our Vip Agreement Includes
We'll make sure you get the high-quality service you deserve. During the preventative maintenance visit, our qualified technicians give your equipment a thorough inspection to prevent costly breakdowns. Our professional service technicians offer a full range of services to help maintain your HVAC system. Services include:
Checking the thermostat's calibration

Cleaning the burner assembly and ignition assembly.

Checking combustion air

Testing starting capabilities

Examining the heat exchanger for damage or corrosion. 

Examining installation quality

Monitoring condenser pressure and refrigerant levels

Air filter replacement

Fan inspection

Outdoor unit coil cleaning 

Checking for any coolant leaks or ice build-up

Full system operation analysis
Schedule a Preventative Maintenance Service Appointment Today
Keeping your HVAC well-maintained is critical to conserving energy and protecting your investment. That's why we offer several benefits, including quick response time, knowledge of the trade, excellent customer service, and expert quality HVAC preventative maintenance, HVAC repairs, and installations. In addition, our VIP agreement maintenance plans help to keep your equipment in top shape, so you don't have to experience costly repairs down the road, and they can help you save up to 30% on your energy bills. Contact us at (731) 885-1021 to schedule preventive maintenance services today.