Our Start
LarcomAir. has provided heating and air products and services since 1999. Our goal is to provide a fair value for our clients by providing affordable heating and air products. Danny, the founder of LarcomAir., believes that the company's success rests on his team members' appreciation, trust, and dedication. Danny knows that his company reputation allows him to grow his business and provide prosperity for everyone who works for him. Because of this, Danny backs every product and service with a 100% money-back guarantee.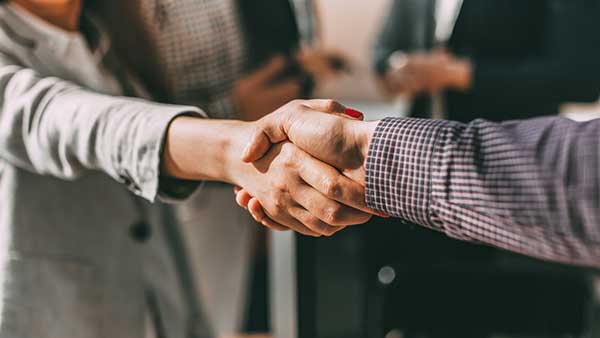 LarcomAir. has you covered when it comes to residential or commercial services. Our company can complete most jobs in-house with a fully functioning sheet metal shop and a large stock of parts. We provide top-of-the-line sheet metal work and an extensive inventory of top-quality products.
Servicing Areas
LarcomAir combine leading-edge technology with extensive experience. We specialize in residential, commercial, and multifamily housing across eight states:
Tennessee

Kentucky

Alabama

Mississippi

Georgia

Florida

South Carolina

Texas
We're proud to serve customers with residential, commercial properties, and multifamily housing in the Northwest Tennessee area; Obion, Lake, Weakley, and Gibson Counties in Tennessee and Southwestern Kentucky. Our commitment to exceptional service is more than just words; it's demonstrated by our promise to stand behind everything we do.
We specialize in providing high-quality services to Union City and the surrounding towns. Our employees are skilled at heating and air conditioning repairs, as well as maintenance work for HVAC systems.
Our Mission Statement
We believe that honesty is always the best policy and that we should be proud of what we do and never fear change. We also believe no one company will ever be perfect, and our work ethic is not defined by the final product but by how well we do our best to exceed our customers' expectations. We are focused on delivering excellent customer service and ensuring you get the services you deserve. We are always honest and authentic in our relationships. We're happy to connect with you to learn more about your needs.
Our Guarantee
We offer a guarantee on all our services.

LarcomAir

. uses top-quality products from York, Tempstar, and Allied.
All York Products meet the Federal Trade Commission's Made in the USA standards.
LarcomAir installs all new equipment with a minimum of one year labor warrantee.
We also provide an extended warranty including labor and parts up to 10 years.
A Letter from Danny
As a homeowner, it often can seem like you need help finding a heating and air contractor that truly understands your needs and is willing to do whatever it takes to be your contractor of choice. We have been working with homeowners for years and know what it's like to find that perfect contractor. If you're looking for an outstanding heating and air contractor, LarcomAir. is the company for you. We do more than offer standard services, and our certified, experienced technicians work together with you to provide a personalized experience.
In 1999, we began our business with one van and a vision to start a heating and air company that would go the extra mile for our customers. We had a mission to be willing to go the extra mile, always doing business with honesty, integrity, and dedication. We immediately saw growth from being available on weekends and working night service calls. So we started adding additional vans to accommodate more customers. We contracted out our duct first with a certified technician with the experience, knowledge, and quality service we stand by.
When we realized that more and more people were looking to us for metal fabrication, we decided that it was time to add our own shop. We wanted to create a lean team that let us manage all aspects of a job from start to finish rather than outsourcing it. As a result, we were able to keep the cost of each installation down for our customers by performing all work in-house.
In 2008 we decided it was time to invest in a more permanent building. We constructed two buildings for our business, with about 12,500 square feet of office space and 12 vehicles. We host all heating, air, and electrical services in-house, and we employ approximately 21 people consisting of offices and factory-trained technicians.
We've grown in ways we never expected, but our values have not wavered. What has driven our success is the principles and integrity that we've sworn to uphold. Our service is all about earning your business by being proactive and putting in hard work. We'll work hard to earn your trust, with honesty and integrity as a cornerstone of our business model.
Sincerely,
Danny Larcom
General Overview of Our Services
We provide unparalleled heating and cooling services to residential and commercial properties and multifamily housing. Our experienced technicians are available year-round to repair your furnace or air conditioner or provide brand-new installation of a hot water heat pump or geothermal heating and cooling systems throughout the year. We offer heating, cooling, and home repair services, including:

AC repair

Furnace repair

General HVAC

York, products

Heat pump repair

Heating and air

Duct work
Repair work on all brands of HVAC
Ductless systems, including mini splits
Programmable thermostat installation
Heat pump service and installation
Gas service and installation
Geothermal
Dual fuel service and installation
Licensed and certified dealer for York and Tempstar products
Service provided for all make and model of HVAC brands, gas and electric
Preventative maintenance/tune-ups
Duct cleaning