Expert Residential and Commercial HVAC Services
Our residential and commercial heating and cooling services include long-lasting comfort, efficient air conditioning, green options, quality installations, and excellent customer service. We have a wide assortment of products to meet all your heating and cooling needs.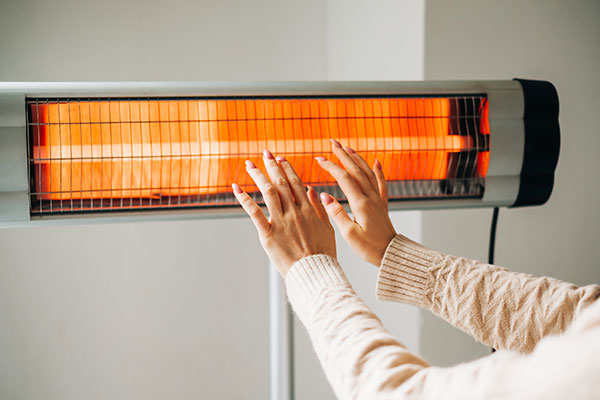 Heat Pump Service and Installation
Heat pumps are essentially two-way air conditioners. In the summertime, they work like any other AC unit, removing heat from the air inside and pushing cooled air back into the room. In the cooler months, they do the opposite, drawing heat energy from the air outside and moving it into your home to warm things up.
Gas Central Unit Repairs and Installation
Gas central unit systems have some great benefits. They use natural gas or propane instead of electricity, providing a more convenient and efficient way to heat your home. We have a variety of central gas heating systems with two-stage gas valves. You could save up to 50% on energy costs and provide an even warmer home.
Dual Fuel Hybrid Central Units Service and Installation
The energy-efficient benefits of a heat pump and gas furnace rolled into one system is an unbeatable option. This central unit offers two fuel sources, gas and electricity, to keep your home warm no matter how cold it gets. This unit is popular because it has a gas backup system that will supplement your heat pump in colder temperatures. Our certified technicians have the experience and knowledge to recommend the best heating system for your home installed with expertise.
​Geothermal Heat Pump
Geothermal heat pump technology is exceptionally efficient. ​Geothermal heat pump systems are designed to be at the forefront of efficiency units and can be up to 30 EER and 4.8 COP. Geothermal heat pump installation is much more expensive than a typical air-source system installation – but it's paid back in energy savings within five years.
Electrical Services
LarcomAir. is pleased to offer residential and commercial electrical services for developments of all sizes. We have two certified electricians with over 55 years of combined expertise on staff to handle all your electrical needs. Our team can not only solve commercial and residential electrical problems but also make recommendations to help you improve the environment. We specialize in various services, including fluorescent lighting, incandescent lighting, air conditioners, alarm systems, audio & visual equipment, new outlets and switches, ceiling fan and light installation, and more.
Mini Split Systems
HVAC Mini Splits can be added to any new addition including sunrooms, bonus rooms, garages, etc. Our certified expert technicians will ensure your home is comfortable and running efficiently by determining the correct size and location for indoor units to meet your temperature and humidity needs. We have mini split systems with efficiencies of up to 23 seer.
Book a HVAC Service Appointment Today
No matter what your heating, ventilating, and air conditioning needs are, LarcomAir. is a great option. We offer the best customer service, quick turnaround times, and competitive prices. Call today at (731) 885-1021 or fill out the online form for a free estimate.